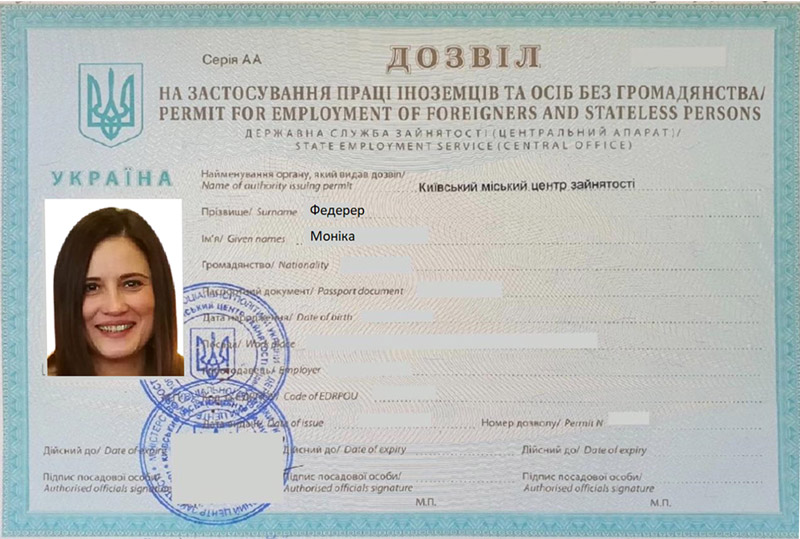 Based on law of Ukraine any non-resident requires work permit to be obtained by the company in Ukraine which employs him/her.
Exceptions are the non-residents who has permanent residency.
Any non-resident can have more than one work permit, but each employer obtains separate work permit for such non-resident.
To start working foreigner would need work permit and tax code.
The work permit can be issued for the term of 6 month, 1 year, 2 years or 3 years.
The special requirement for foreigners who works in Ukraine is minimum salary they get is 10 minimum official wages per month (60.000,00 UAH from Jan. 2021). But there are special categories which does not have the meet the requirement, so they can get not less than 1 minimum wage (6000,00 UAH from Jan. 2021).
The special categories are:
Owners of company in Ukraine which gets work permit for the foreigner
Graduates from top-100 world Universities
Programmers hired in software development companies<
Foreign highly paid professionals (salary is equal 50 minimum salaries in Ukraine)
Foreign employees of creative professions
Our fee for obtaining work permit for the non-resident is 250 USD, which includes such expenses as translation of passport, printing photos, notary fees. We would need from the applicant the following documents/information:
| Documents, information | Client | Laudis Law Firm |
| --- | --- | --- |
| Passport main page copy | + | |
| Information on employer, position description and amount of salary | + | |
| Translation of a passport into Ukrainian with notarization | | + |
| Two photos (size 3.5 x 4.5 cm) | + | We can print ourselves |
| Application form | | + |
| POA from the Employer (for obtaining tax code) | | + |
Additionally, the company which employs the non-resident would need to pay the following duty:
| Term | Amount of duty, UAH |
| --- | --- |
| Less than 6 months | 4540 |
| Up to 1 year | 9080 |
| From 1 to 3 years | 13620 |
The work permit does not grant the right to stay in Ukraine for longer than 90 days during 180 days since the first date of entrance into Ukraine. For the purpose of stay, the non-resident would need to make residency permit, based on obtained work permit. Depending of citizenship, the non-resident would also need to get D-visa or meet term requirement, to be eligible to get residency permit.