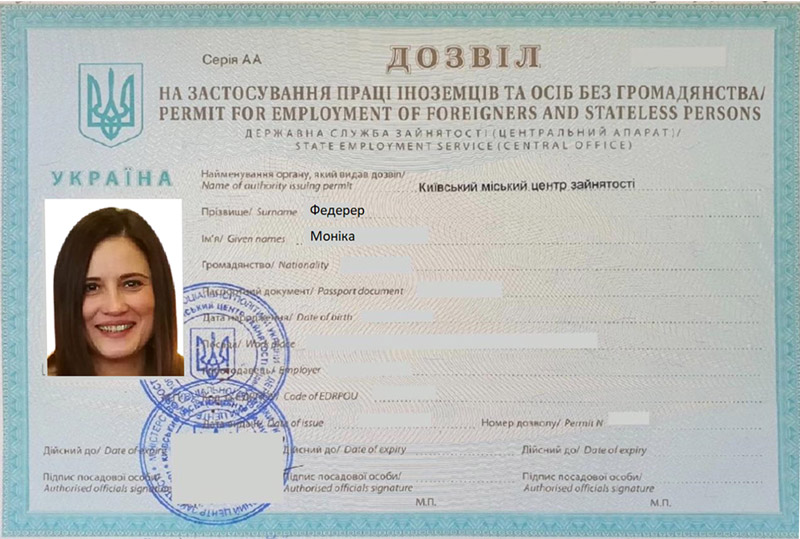 Updated July, 2023
Based on law of Ukraine any non-resident requires work permit to be obtained by the company in Ukraine which employs him/her.
Exceptions are the non-residents who has permanent residency, they can work in Ukraine without obtaining a permit.
Any non-resident can have more than one work permit, but each employer obtains separate work permit for such a non-resident.
To start working foreigner would need work permit and tax code.
There were changes in 2022 regarding employment of foreigners. There are no requirements anymore on minimum salary an employed foreigner obtains (before it was 10 minimum official wages per month), no regarding the term the permit is granted for. The "special category" of foreign workers (participants, beneficiaries of legal entities in Ukraine, IT specialists, etc.) has been abolished too. This category was able to obtain a permit for 3 years and did not have a fixed minimum monthly payment of 10 minimum wages.
The work permit is now issued for 2 years. At the same time, for seconded foreign workers and internal corporate assignees the permit can be obtained for a period of up to 3 years, for persons for whom a decision was made to issue documents for granting refugee status and persons who arrived in Ukraine for the purpose of study - up to 1 year.
Our fee for obtaining work permit for the non-resident is 250 EUR (and 200 EUR for prolongation), which includes such expenses as translation of passport, printing photos, notary fees. We would need from the applicant the following documents/information:
| Documents, information | Client | Laudis Law Firm |
| --- | --- | --- |
| Passport main page copy | + | |
| Information on employer, position description and amount of salary | + | |
| Translation of a passport into Ukrainian with notarization | | + |
| Two photos (size 3.5 x 4.5 cm) | + | We can print ourselves |
| Application form | | + |
| POA from the Employer (for obtaining tax code) | | + |
For a permit valid for 2 years in 2023, the company has to pay 21472 UAH of duty when applying for a permit for the first time, and 18788 UAH - when extending the permit for a new two-year period. Now the payment is to be made before submitting documents for obtaining a permit.
There is some new practices started in October 2023. Failure by the employer to pay a single contribution to compulsory state social insurance for an employee of a foreigner within two months from the date of conclusion of the employment contract became one of the grounds for cancellation of a granted work permit.
The work permit does not grant the right to stay in Ukraine for longer than 90 days during 180 days since the first date of entrance into Ukraine. For the purpose of stay, the non-resident would need to make residency permit, based on obtained work permit. Depending of citizenship, the non-resident would also need to get D-visa or meet term requirement, to be eligible to get residency permit.